Horse hair vs. foam? If you are looking to restore your furniture but you are not sure which upholstery is the best, read our guide to find out!
The question bothers some who choose to restore their heirloom furniture traditionally rather than adopting the disposable culture.
But it might be a bit confusing for those who may be looking to do this for the first time. Here are our upholstery tips of the trade and insider information:
At Provincial Upholstery (sister business to Provincial Fabric House) the decision is based on the quality of the piece, the desire to retain authenticity and value and, of course, the client's budget.
We can look at it a bit like the difference between working on a Toyota Corolla or a Bentley. The horse hair takes three times as long to work, compared to foam. However, it enables the upholsterer to achieve more curves, edges and right angles.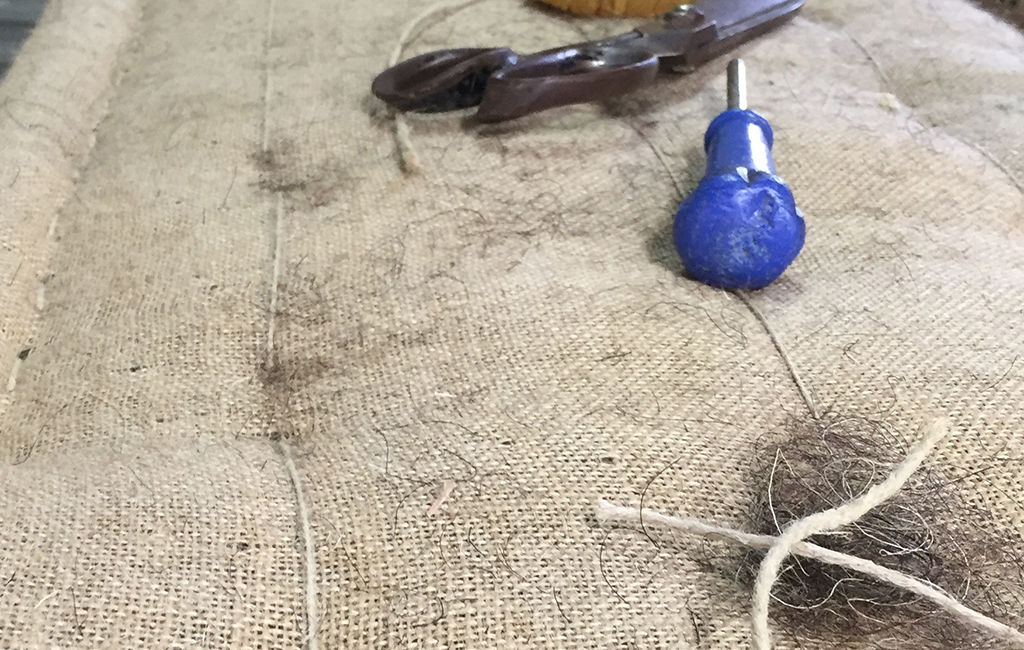 If you have a lovely old piece with a beautiful frame, when it comes time to re-upholster, we recommend using horse hair for durability and to be faithful to the piece. Your chair will never lose its value if upholstered this way.
Overall, it is completely your choice how you chose to upholster your piece. You can always speak to a professional for further advice.
Are you ready to shop? Visit our online fabric store with more than 350 unique discontinued & end-of-run designer fabrics.
For more inspiration on how to bring your projects to life, check out our socials! our Instagram and Pinterest are filled with great inspirational posts. Both pages showcase some elegant, sophisticated and different rooms and spaces. Additionally, they show several ways to incorporate different styles and colour patterns into a space.
In addition to this, Our friendly staff are more than qualified to answer any questions you might have on the positives and negatives of using each type of material. If you find yourself stuck or want to know more, Contact Us